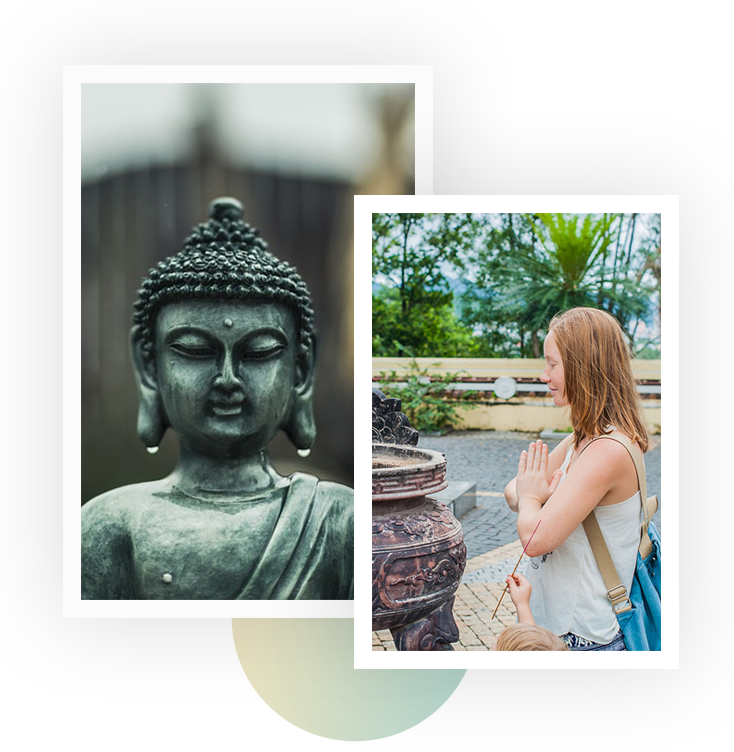 Few words About Dhammacakratra
We Are An Indonesian Buddhist Community in Los Angeles.
DCT conducts regular praying services by inviting different monks as speakers. DCT also celebrates major Buddhist holidays such as Waisak, Asadha, Magha Puja, and Kathina. Its activities include Sunday School for children, monthly Dhamma discussion, sports activities, meditation classes, social activities, and various special events.
DCT has been a member-funded organization and has never received any grant funding or other revenues from outside sources. The funds collected to purchase our current modest property (1,240 square feet with a lot size of 22,220 square feet ) for use as a monastery were purely from fundraising events and generous donations by Buddhist members. Since its inception in 2000, DCT has grown in membership from seven family members to over 120 members in 2016. This growth in membership is in line with our desire to have a steady venue for the purpose of learning, promoting, and educating future generations on the Buddha Dhamma.

Buddhism

Medditation

Mindfulness

Retreats

Therapies

Philosophy

Community

Arts